Harrisville, Michigan - USA
www.CrownThistleCollies.com

---
Our Collies were featured on Animal Planet!
Crown Thistle Collie puppies include U.S. and 100% European Bloodlines
HOME
Contact
FAQ's
Available Collie Pups
Prices/Policies
Life's Abundance Dog Food
---
Dog Training Books

As canine specialists, we strongly recommend that you have books on hand that can not only provide you with information to give you a good start with your new puppy, but which will also serve you as excellent resources for future reference. We consider good books an investment and as such, expect to glean insights from them far after their original purchase and initial reading.



There are certainly a vast variety of books available on the subject of dog training. With so many to choose from and their expense to consider, it can be difficult to know which volumes offer the most useable information. That is why we recommend the following as the best titles available to new dog owners, and dog lovers in general.



Our first recommendation is Starting Out Right With Your New Puppy. If you are getting a new puppy, this excellent book has important information to help you and your family prepare for the arrival of your new puppy, and then it offers excellent pointers to make the best start in the first few days. Available for Kindle from Amazon. Click the picture to order your copy!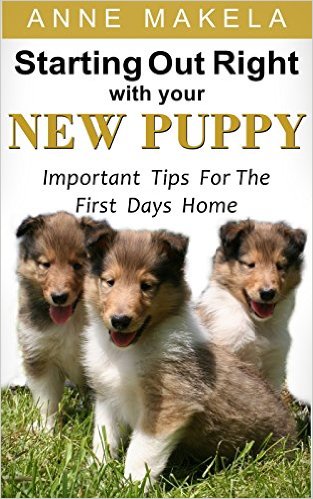 Starting Out Right With Your New Puppy
Our other favorite titles on the subject of dog training and general care are written by the Monks of New Skete entitled: How to be Your Dogs Best Friend and The Art of Raising a Puppy. These books are worth far more than their purchase price and we strongly recommend that you purchase both for your library. Packed with information from cover to cover, these titles offer the kind of thorough, useable information rarely found in a book of any speciality. They are written with a keen sense of knowledgeable sensitivity in a style that is both clear and easy to read.
_______________________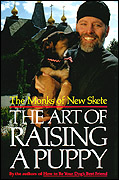 As an author myself, canine enthusiast and book-lover in general, I have a deep respect for work well done and I highly recommend both these titles as my top choices for starting off right with your new puppy!

You can order both of these titles right here at this site just by clicking the title cover!
Your order will be processed through Amazon.com