Testimonials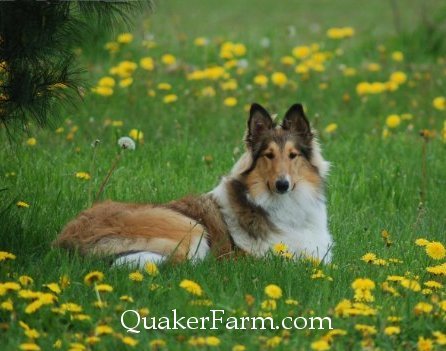 A variety of comments and pictures from the Crown Thistle and Quaker Farm Family!
comments may not match picture
---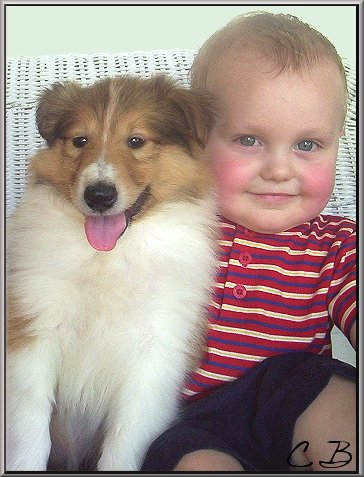 Dear Crown Thistle;

Words can not express the appreciation I have for you and your family who made it all possible to have such a blessed Christmas for my Mom and me.

Thank you for extending yourself, and too, your son John who came through a blizzard to deliver my beautiful "Cody".

Also, thanks to your husband Bill who helped and sorted through things when I explained that I wanted to surprise my Mom (who was recovering in the hospital) for Christmas.

You again were so kind, calling me to make arrangements, just back from an exhausting trip yourself.

You and your family show so much love in what you do and it shows in everything you do - you hold a special place in my heart.

We love "Cody" so, so much! Each day is an adventure.


Therese C., NY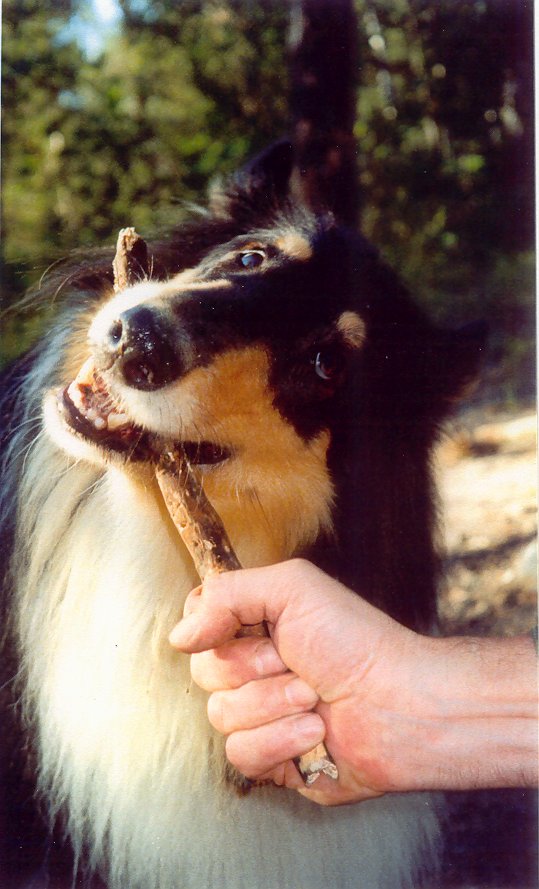 ---
Hello,

Schubert is a wonderful dog, he is very smart! He has a wonderful attitude about learning and training in general. I sent in for his therapy dog certification...another six weeks or so until the certification comes back before I can take him into nursing homes. I am going to try to get him into hospital settings and working with kids.

Just to let you know, he is taking to carting like a duck to water. He loves it. He is also quite focused on what he is doing when he is pulling a cart. Of course, my grandchildren, twin boys almost 7 and a little girl just past 4, love the whole experience.

I am also turning over in my mind getting started with drafting - I think it would be great for my grandchildren! The vet really likes him, of course everyone does--he's a hit there. He's so likeable.

Lorelei O., MI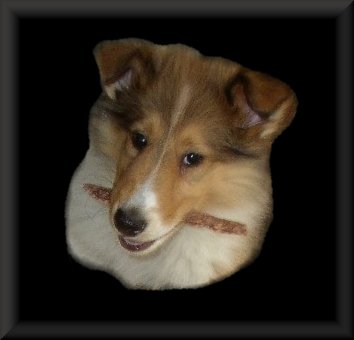 ---
Hello -

Here are some photos of the pup we purchased Sired by Jesco. "Merlin" is definitely a focal point of our life. I never would have believed we would be fortunate enough to get a pup that is so innately good!

He loves everyone he meets and we take him everywhere we possibly can. He is so good-natured and calm that he is welcome by all of our friends - and he loves their kids!

Thank you again for your devotion to the breed and the production of such an incredible animal. We are crazy about him! Take care;

Sara C-B, MI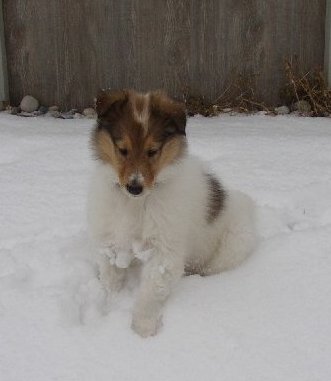 ---
Dear Crown Thistle;

We made the trip back to VA with no problems - "Pearl" (a started pup) traveled beautifully and has made the adjustment to her new home very well. It is wonderful to have an older pup that is already housebroken - she has not had a single accident. Her temperament is superb and easy-going and she just loves our kids!

Thank you so much for working so hard to produce the "right" pup for our family!

Sincerely;
Ross G., VA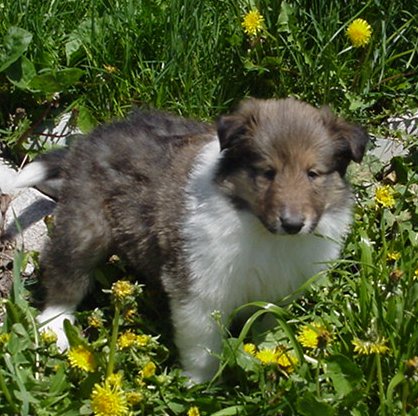 ---
Hi,

I just wanted you to know that the Collie pup that we bought from you is doing very well. We are walking 2 miles a day. Thanks for the great companion!

Sherry E.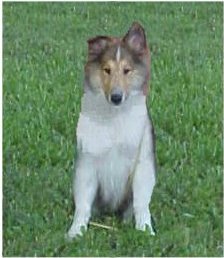 ---
Dear Crown Thistle,

We named our puppy Nikko (Japanese for Sunshine; Nikko Nikko means Smile) at the suggestion of our daughter who is living in Japan. Nikko is delightful. She and Tobey, our older dog, play keep away and chase and are getting along very well.

Nikko is learning to go outside and loves the cheese treats. She is very confident and easy going and we all love her! I'll send pictures once I figure out how to do it!

Thanks for your excellent breeding, raising, and hand over of our pet.

Martha A.


---
By far the best Collie web-site that I have ever seen!
Celeste C.
---









I first wanted to thank you both again for such a wonderful experience. My family and I are very happy with the way the process went. You and your husband are such wonderful, caring people...I'm so glad we found you. We are totally in love with our puppy! You were absolutely right, she has been a great fit for our family.

Joe V., MA